Welcome to Our Financing Department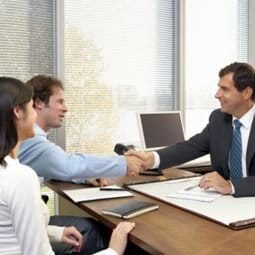 Let us help you find the perfect Ford financing solution for your needs here at Harold Ford
When it comes time to seek out your next car, it's just as much about where you choose to do business as it is about which car, truck, or SUV you're interested in. After all, there's no shortage of new and used car dealers around the greater Angola and Fremont, IN areas these days. However, if you're looking for a dealership that will work with you not just to find the right vehicle for your needs, but also to find the right financing solution for your budget, then we'd love the chance to earn your business here at Harold Ford.
As a Ford dealer serving drivers from our hometown of Angola to shoppers across state lines in nearby Coldwater, Michigan, we pride ourselves on working with to exceed our customers' expectations, regardless of what their budgets may be. There's no better feeling than driving off a dealership lot in a car, truck, or SUV that you love with the knowledge and satisfaction of getting a good deal. We want that experience for all our customers, so you can count on our team to go the extra mile in the financing process to help your achieve a truly exceptional offer.
Lease or Buy - Which is the best financing plan for you?
Here at our Angola, MI Ford dealership, we're not in the business of sugar-coating things, so let's just say this; financing a car is complicated, perhaps needlessly so in some cases. But unlike a lot of other new and used car dealers around Waterloo and LaGrange, we take a lot of pride in going that extra mile to demystify all the jargon and minutiae around auto financing so that we can get right to brass tacks and get you a competitive offer. To that end, we'd like to talk a bit about the benefits of leasing or buying your next vehicle.
Now, the choice to lease or buy your next car is something every shopper has to contend with at some point or another, and there are benefits to both avenues.
For example, if you want the freedom to personalize your car, select from either our stock of used cars, trucks, and SUVs or new Ford models, and the option to sell the vehicle for a profit in the future, it's better to buy your next vehicle outright or finance with a car loan.
However, if you'd prefer the flexibility of choosing a new Ford every few years, you might want to consider leasing at our Angola, IN dealership. While you won't own the vehicle outright, leasing a new Ford typically means a lower down payment and lower overall monthly payments. However, with the freedom to switch to a new Ford vehicle every 24 to 48 months, leases are an exceptionally popular option these days.
Take advantage of our attractive financing specials and Ford incentives here at Harold Ford
At our Ford dealership near Fremont, we're committed to ensuring you get a great deal. So, whether you're looking for the latest Ford leasing specials or attractive deals on our most competitively priced used cars, our website is a great place to browse compelling financing offers that'll help you save money.
Get started on your shopping adventure with Harold Ford by applying for financing online
One of the main reasons that drivers love shopping with us here at Harold Ford is the fact that our finance process is simple and streamlined. And one of the ways we've accomplished this is through our online finance application. Just by taking a few minutes to fill out our secure form online, you can shave hours off your visit to our dealership and take a concrete step toward the car of your dreams. Feel free to do so today and see how simple it can be to finance your next car with Harold Ford.